Himachal Tour by Tempo Traveller
The beautiful and hilly state of north India Himachal Tour by Tempo Traveller, Himachal Pradesh, is worth travelling to by road so you can get a chance to look at the glorious countryside. It is located in the middle of the north-western Himalayas and is known locally as 'Devbhumi' or 'Land of the Gods.'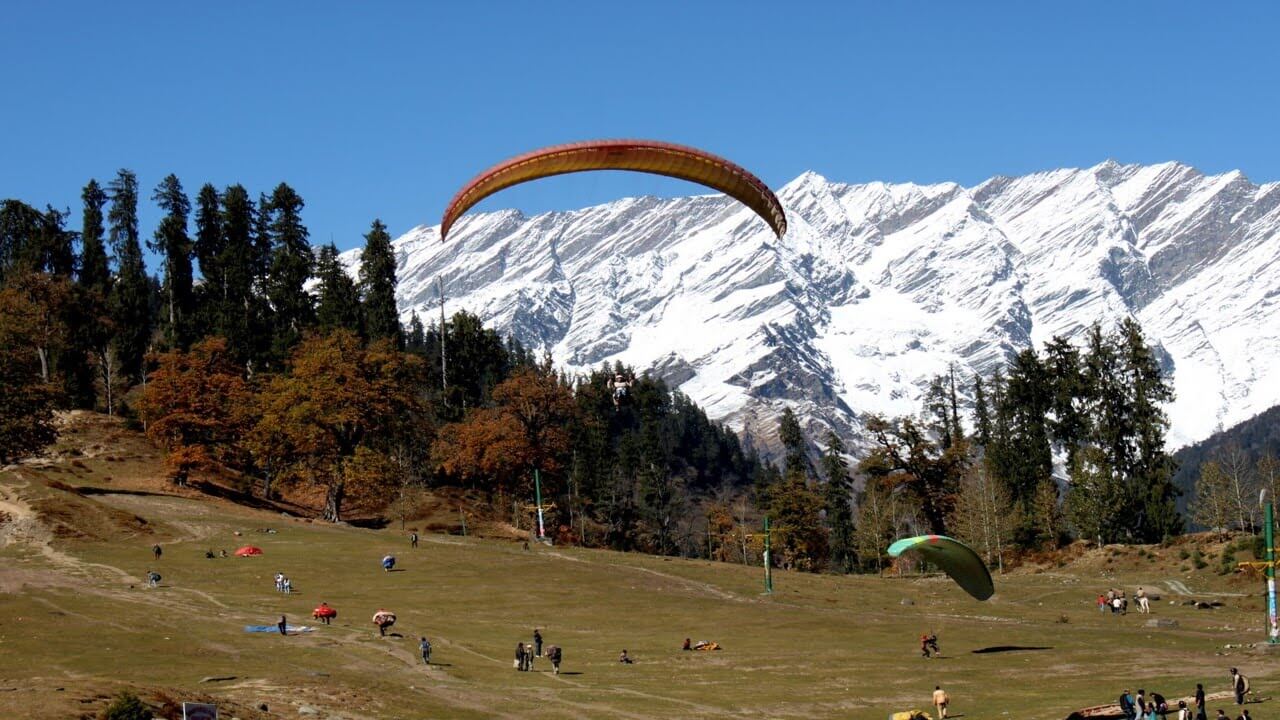 You may be a tourist from any part of India or the world, you're surely going to enjoy the gentle sun, chill and cool misty air of this region. Landlocked by Jammu and Kashmir in the north, the Tibetan plateau in the east and Punjab in the west, Himachal Pradesh is anyone's idea of beauty on earth. It has several holiday destinations and many people come here to holiday–groups of teenagers, families and honeymooners. Ever since the government has developed the state's infrastructure, more and more people visit this heavenly spot and enjoy all its attractions.  
Himachal tour: Himachal Pradesh is known for its many big and small towns that have touristy attractions like particular temples, wildlife attractions, shopping and local cuisine that attract tourists. To get a feel of each of these places, it's a good idea to drive through and see them, if only briefly.
However, you can also break up your Himachal Tour by Tempo Traveller to explore major cities like Shimla, Manali, Dharamshala and Dalhousie. You can do three-day tours of each of these places in your hired Tempo Traveller. This will give you an insider view of the geography, history and culture of the people here.
If you plan to visit Himachal Pradesh from Delhi, a Tempo Traveller for Himachal is the best mode of travel for you. Not only is it easy to hire a Tempo Traveller but it's also the most convenient and affordable way to get there. There are several agencies that will book you into their Tempo Travellers–whether 9-, 10-, 12- or 15- seater. These vans are extremely comfortable and the drivers are very experienced and reliable.
How to get to Himachal Pradesh: Delhi is approximately 479 km away from Himachal Pradesh and the journey takes 13 hours to finish. If you choose to visit this pretty state by road, you can book yourself on a Delhi Himachal Tour. It will take you to various destinations in Himachal, and terminate at Dalhousie. On the way, you will also see small towns like Manali, Shimla, Khajjiar, Chail, Dalhousie, Kullu, Dharamshala, Kasauli, etc.
The convenience of going by road from one town or city to another on the same route and staying in comfortable hotels with food included is a big boon for travellers who come from different parts of the country, or world.
Facilities in the Tempo Traveller: Tempo Travellers come equipped with air-conditioning & sofa-cum-bed and push back seats from where you can take in the scenery comfortably. Each of these vehicles has a large boot space, ice box; surround sound music system, uniformed staff, first aid box and 2×1 seating. All vehicles are in the best condition and can be relied upon for a safe and enjoyable road trip.
Other facilities include neat and clean waterproof luggage cover, AC for the summer season and heater during winters, clean seats, general hygiene in the bus and English speaking driver and cleaner. There are many reliable travel agents who will be only too happy to book you on these tours to Himachal Pradesh.
Cost of travel: The cost per head of travelling in a Tempo Traveller from Delhi to Himachal varies from one Travel Company to another. So, no figure can be quoted. But one can safely say that the amount one spends on this is both economical and reasonable, since it takes into account your travel costs, plus the safety factor. Some companies expect you to pay a daily fee to the driver of about Rs. 300-400 which includes his food and accommodation.
All in all, you will find your trip from Delhi in a Rental Tempo Travellers. That it is really the best way of seeing a new place in comfort and safety, with all things taken into account. For years to come, you will never forget your Himachal Tour by Tempo Traveller for its convenience, thoughtfulness and ease of getting around. And yes, it has also helpful & reliable staff and wonderful co-passengers too.